Colorado Springs Bankruptcy Lawyer
Bankruptcy Claims in Colorado Springs
Feeling overwhelmed by the results of past financial decisions? If you have ever wondered whether bankruptcy is a viable option to help you solve current debt troubles, it's time to find out what options are available to you right now.
Most people have vague ideas about bankruptcy and may know they need help from a chapter 7 bankruptcy attorney in Colorado Springs, CO. Beyond that, they may feel confused.
If this sounds like you, it's time to get the facts straight about bankruptcy with help from Wagner Law Office, P.C.
Need Help Filing for Chapter 7 or Chapter 13 Bankruptcy? Call our Bankruptcy Lawyer in Colorado Springs Today at

303-536-5124

or reach out to us online.
Understand the Basics of Bankruptcy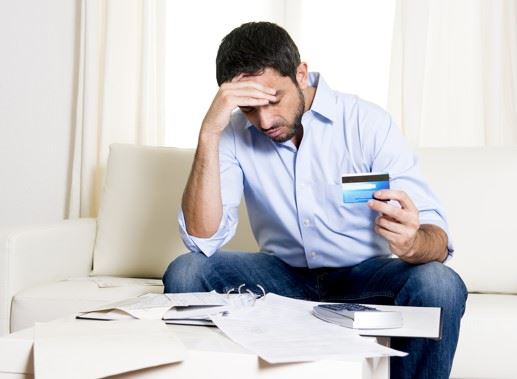 ​For individuals or businesses whose debts have gotten out of hand, bankruptcy may offer a chance to start fresh in debt elimination or consolidation. Two of the most common types of bankruptcy are chapter 7 and chapter 13.
Chapter 7: This type of bankruptcy involves asset liquidation. Your assigned trustee represents your creditors in determining if there are assets worth liquidating, eventually discharging your debt and stopping creditor harassment.
Chapter 13: This process involves debt repayment via lowered payment plans. The goals are to catch up on bill payments and keep some of your assets (unlike chapter 7), while implementing a fair payment plan. Because the process can be complicated, it's important to strategize your filing with us.
Don't face property repossession, wage garnishment, or even foreclosure. Our firm has maintained an A+ rating with the Better Business Bureau while helping in over 1300 cases since 2007. We love making a difference for people needing financial solutions.
Should I Hire a Bankruptcy Attorney?
Working with a bankruptcy attorney in Colorado Springs can have many benefits. Not only can an attorney walk you through each step of the process of filing for bankruptcy, an attorney can also give you peace of mind that you have the right information to make the best decision for you. If you have a simple chapter 7 or chapter 13, you can benefit from the expertise of an attorney. If you have a complex chapter 7 or chapter 13, you should consider contacting an attorney as soon as possible. A bankruptcy attorney can help you:
learn how bankruptcy laws work
accurately fill out several bankruptcy forms and schedules
research your state's exemptions
follow all the rules and procedures necessary to complete the bankruptcy process.
Make an Appointment Today for a Better Outlook Tomorrow! Call Us at

303-536-5124

to Talk with One of our Bankruptcy Lawyers in Colorado Springs to Ask for Your Free Consultation!